The Advisory Board is an astute mix of academicians, entrepreneurs, venture capitalists, technologists, representatives from key support organizations and entrepreneurship professionals, under the Chairmanship of Padma Bhushan S. Gopalakrishnan, Co-founder, Infosys.
Mr. Senapathy "Kris" Gopalakrishnan
Chairman, Advisory Committee, CrAdLE
Mr. Senapathy "Kris" Gopalakrishnan is one of the co-founders of Infosys. Recognized as a global business and technology thought leader. He also was selected to Thinkers 50, an elite list of global business thinkers, in 2009.In January 2011, the Government of India awarded. Mr. Gopalakrishnan, the Padma Bhushan, the country's third-highest civilian honor. Mr. Gopalakrishnan serves on the Board of Governors of Indian Institute of Technology, Madras, Indian Institute of Management, Bangalore, is the Chairman, Board of Governors of IIIT, Bangalore and is on the Board of Trustees of Chennai Mathematical Institute. Mr.Kris served on the International Advisory Boards of China Europe International Business School (CEIBS) and New York Academy of Sciences.He is the Chairman of the Vision Group on Information Technology of Karnataka Government and the Chairman of CII Start-up Council. Mr. Gopalakrishnan holds Master's degrees in physics and computer science from the Indian Institute of Technology, Madras.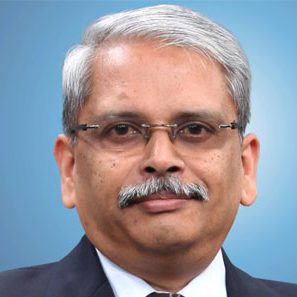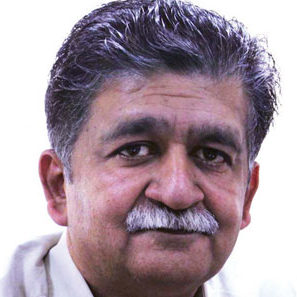 Shri Harkesh Mittal
Adviser, Member Secretary, NSTEDB, DST, Government of India
An alumni of the National Dairy Research Institute (1981) and the Indian Institute of Management (IIM) Ahmedabad(1984), Shri Harkesh Mittal has been instrumental in giving a new vibrancy to promoting the innovation and entrepreneurial acumen among a wide section of Indian entrepreneurs ranging from simple rural industries to high end technological enterprises.
His two decades long association with the Government has coincided with the beginning of India's economic liberalization initiatives. With his untiring efforts and personal initiative, Shri Mittal has made the innovation and entrepreneurship programme of Department of Science & Technology a much sought after programme by the individual entrepreneurs as well as by the industry and technological circles – not only in India but among the industrially advanced countries of the world.
Shri Mittal has been instrumental in involving the private sector – both national and international- in the task of innovation and entrepreneurship development in India. Companies like Intel, TCS, Lockheed Martin, Boeing, P&G, The Economic Times, etc. have now been involved in this task and quite many of them are making matching contribution and are bringing world class technology commercialization knowledge to India.
He was also the National Programme Director of the UNDP project on SKILLS which aimed to demonstrate that sustainable jobs can be created in innovative vocations through appropriate location specific, need based; competency linked training interventions using the conventional as well as on-line systems.
He has been responsible for establishing networks with international development institutions like the World Bank and EU for bringing the global incubation knowledge to the Indian business incubators. He has worked with UNIDO for Cluster Development as a National Expert. He has helped many Governments to set up incubation facilities and advises them on building up incubation systems. He was an international expert for UNDP on business incubation. He has represented India at various international forums on innovation, entrepreneurship, incubation etc.
Mr. Satyanarayan B. Dangayach
Managing Director, Sintex Industries Ltd, Gandhinagar
Mr.Dangayach (Danga) is Managing Director of Sintex Industries Limited that is a well-diversified corporate active in plastics, textiles, composites, infrastructure, construction, power, renewable energy and water sectors. He is also Chairman of Sintex International Limited that manufactures Homoeopathic medicines.
Mr. Dangayach is responsible for the entire Plastics Division, which is recognized in India as leader in innovations. Under his stewardship company has evolved several successful products, technologies and solutions relating to Building & Construction, Prefabs, Interior decoration, Industrial, Electrical, Environmental and Consumer sectors.
Mr. Dangayach is an out of box thinker and is passionate about low carbon, inclusive, green and clean development. He has therefore been driving his company towards providing products, systems and solutions that are in domains of cooking energy security, drinking water security, high quality but low cost housing for EWS/LIG sectors and healthcare through green medicinal system like Homoeopathy.
He has been a part of many symposia, seminars and conferences relating to plastics, housing, renewable energy, water, innovation, entrepreneurship and leadership. He has also travelled as a delegate with Prime Minister of India and Chief Minister of Gujarat several times.
Mr. Dangayach is right now Chairman of National Advisory Board of Plastindia Foundation, which is the foremost organization for the plastic industry. He is also on the Governing Board of India-China Economic and Cultural Council (ICEC), which is working towards closer economic and cultural ties between two emerging giants. He is connected with CEPT University as an adjunct faculty of School of Building Science and Technology.
He has been recipient of 'Best Manager' award of 1998 by Ahmedabad Management Association. He is perceived as an 'Entrepreneur' and is featured in the bestselling 'Stay Hungry Stay Foolish', authored by Rashmi Bansal.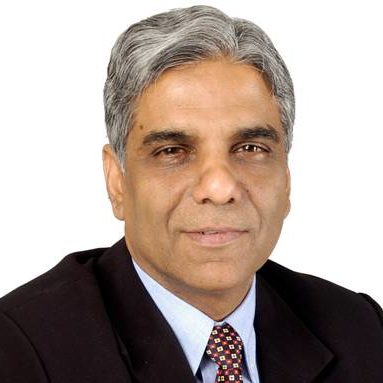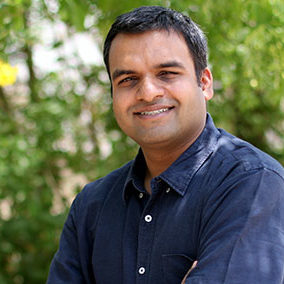 Mr. Kunal Upadhyay
CEO, CiiE IIMA
Mr. Kunal has been leading CIIE since 2007 – creating new partnerships and initiatives to bridge the gaps in Indian entrepreneurial ecosystem including the iAccelerator, The Power of Ideas, Mentor Edge, Renewable Energy Search and Stay Hungry Stay Foolish. Under his leadership, CIIE has seeded over 100 ventures – many of which he directly led and continues to guide on various aspects like hiring, fund-raising and strategy. Kunal conceptualized and leads Infuse Ventures, a fund and ecosystem to build entrepreneurial solutions for India's energy and sustainability needs. Infuse brings together the Government, corporates like BP and Godrej, financing institutes like SIDBI and ICICI Bank and multilaterals like IFC and ADB together to support aspiring energy and environment entrepreneurs. Kunal also co-founded a cleantech venture focused on the drinking water market and also bootstrapped a campus-placement venture. Prior to joining CIIE, Kunal worked across continents as an internal strategy and operation consultant with Citigroup and American Express. He is an alumnus of IIT Madras, IIM Ahmadabad and London School of Economics.
Prof. T. Harinarayana
Director General, Gujarat Energy Research and Management Institute (GERMI), Research Innovation and Incubation Centre, Gandhinagar
At National Geophysical Research Institute, Hyderabad he worked as Scientst 'G' from 2006 to 2011. He was also Commonwealth Fellow, University of Edinbuirgh, U.K., Oct. 1984-Dec. 1987
Visiting Professor,  University of Tokyo, Japan, December 2004– March 2005.
Visiting Scientist,   University of Texas, Austin, USA, May – November 2009.
He honored and awarded National Mineral Award – 1991, Andhra Pradesh Scientist Award – 2008, HOG international award – 2004. He is associated as Fellow of Indian Geophysical Union, Fellow of Geological Society of India, Fellow of A.P. Academy of Sciences and Executive member of Association of Exploration Geophysicists
 
Internationally he is associated with American Geophysical Union, Society of Exploration Geophysicists (SEG). He is Executive member, International Association of Geomagnetism and Aeronomy(IAGA) Bureau member, Electromagnetic studies for Earth quakes and Volcanoes (EMSEV) Member, Russian Academy of Natural Sciences, Moscow (RANS).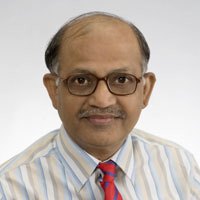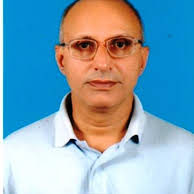 Dr. Shashank Chaturvedi
Director, Institute of Plasma Research, Ahmedabad
Dr. Shashank Chaturvedi is conferred the Homi Bhabha Science and Technology Award for his outstanding contributions in the areas of high rate deformation and shockwave processes. He and his group, over the last few years, have developed and validated a variety of computer codes for modelling processes, involving high velocity impact, fracture at high strain rates and hydrodynamics. This has been complemented by developing a systematic programme for generating materials data under a range of thermodynamic variables. His group has also contributed significantly, towards the development of three-dimensional time-dependent simulations of electromagnetic pulse radiators. He has done commendable work on high power microwave simulation of impact driven spallation and poloidal field design of Tokamak with diverter configuration.
Dr. D. C. Joshi
Dean, Faculty of Food Processing Technology & Bioenergy, Anand Agricultural University, Anand
Dr. D. C. Joshi obtained his M. Tech. and Ph. D. degrees in Agricultural Engineering from IIT, Kharagpur in year 1980 and 1993, respectively.
During employment with Dairy Industry, Dr. Joshi handled projects on dairy plant establishment, plant maintenance and plant services. With the Agricultural University, Dr. Joshi designed and developed more than a dozen post harvest and processing machinery and about half dozen agro-processing technologies. His contribution in mechanization of postharvest operations is praiseworthy. An improved pulse mill and a biodiesel production plant designed and developed by Dr. Joshi and his team have become milestones in the research. The jatropha seed processing plant for the production of biodiesel developed by him and inaugurated by His Excellency, The President of India, Dr. A P J Abdul Kalam, has been acclaimed as unique and innovative research very useful for the whole country. The research has got appreciation from The President of India as he has referred it many times in his speeches and address to the Nation, advocating its adoption on mass scale.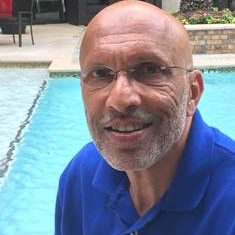 Prof. Mukesh Sud
Associate Professor, Indian Institute of Management, Ahmedabad
Prof. Sud is an Associate Professor of Entrepreneurship, Business Policy and Social Entrepreneurship in IIMA. Earlier Prof Sud was an Associate Professor of Strategy and Entrepreneurship in the Management Department at the Dolan School of Business. Dr Sud received his PhD from the Indian Institute of Management in 2006 and has previously taught at Augustana College, Illinois. Dr Sud's research is focussed on entrepreneurship, inclusive growth and poverty alleviation. Another stream is in social entrepreneurship where he has publications in the Journal of Business Ethics. He has twice received the distinguished research award (2007,2009) from the Allied Academics for his work which has been published in the Academy of Entrepreneurship Journal. Prior to entering academia Dr Sud was an entrepreneur in Bangalore, India and ran technology companies in the field of Thermal Sprayed Coatings. Dr Sud is a engineering graduate from the Indian Institute of Technology (IIT),Delhi.