Dr.  Sunil Shukla
Chairman
Teaching and training interests are in behavioural science, entrepreneurship education and corporate entrepreneurship. Research and consulting interests include entry barriers to entrepreneurship, curriculum development, intrapreneurship, family business management and organizational culture. Has been helping various organizations and corporates in strategic planning and capacity building of employees besides grooming their managers as intrapreneurs, leading to a conducive climate for corporate entrepreneurship. Currently the national team leader of Global Entrepreneurship Monitor (GEM) India.
Cellphone   :               +91 76000 51114
Landline       :               +91 79 2396 9151
Email             :               sunil@cradle-edii.in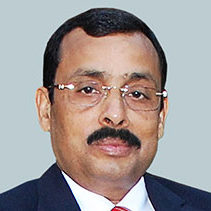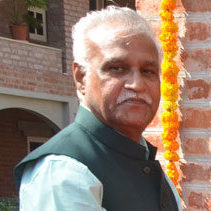 S.B. Sareen
Director
A Textile Technologist with rich management background. Possesses more than 32 years of teaching, training and consultancy experience in entrepreneurship at national and international levels. Has been trained at Netherlands International Institute for Management (RVB), University of California, Berkeley, USA, University of Texas, Austin, USA and Osaka, Japan on Innovation, Incubation and Science & Technology Entrepreneurship. Has expertise in conducting New Enterprise Creation, Faculty Development and Capacity Building Programmes for Entrepreneurship Development. Has worked in various countries namely; Netherlands, Bhutan, Mozambique, Jordan, Kuwait, Sri Lanka, Sudan, Vietnam, Malaysia, USA, Japan, Iran, Thailand, Uzbekistan etc.
Cellphone   :               +91 99251 10040
Landline       :               +91 79 2396 9151
Email             :               sareen@cradle-edii.in
Dr. Satya Ranjan Acharya
Director
A business management professional with more than 18 years of teaching and consultancy experience in the areas of financial management, idea generation and business plan formulation. Trained in entrepreneurship teaching at Stanford Technology Venture Programmes and Indian School of Business, Hyderabad. Worked as Research Fellow with Centre for Innovation, Incubation and Entrepreneurship at Indian Institute of Management, Ahmedabad. Trained in Application of Simulation for Entrepreneurship Teaching at the University of Tennessee, USA. Developed cases on Innovative Entrepreneurs of Gujarat.
Cellphone   :               +91 76000 50606
Landline       :               +91 79 2396 9151
Email             :               satya@cradle-edii.in